ALL OUT's Holiday Season Support: Grands Stepping Up
Philadelphia, PA – December 15, 2020 – ALL OUT Parking Lots adopted two families this holiday season through Grands Stepping Up, a Delaware County non-profit working to provide food, clothing, and various resources to grandparents and grand-families in need.
"2020 has been an unpredictable and challenging year for so many. It's critically important to come together as a community and support those in need," says Tom McPhillips, ALL OUT's Director of Business Development. "We were excited to be able to partner with a local non profit, Grands Stepping Up, and provide gifts for a few children to wake up to on Christmas morning as well as gift cards for families to use for Christmas dinner. This is what the holiday season is all about!"
Our ALL OUT employees are passionate about giving back to the community and are hopeful to positively impact these families this holiday season. There are many ways to join ALL OUT and support the Grands Stepping Up mission. Check out their website to find out more about volunteer opportunities, fundraising events, and ways that you can help this holiday season.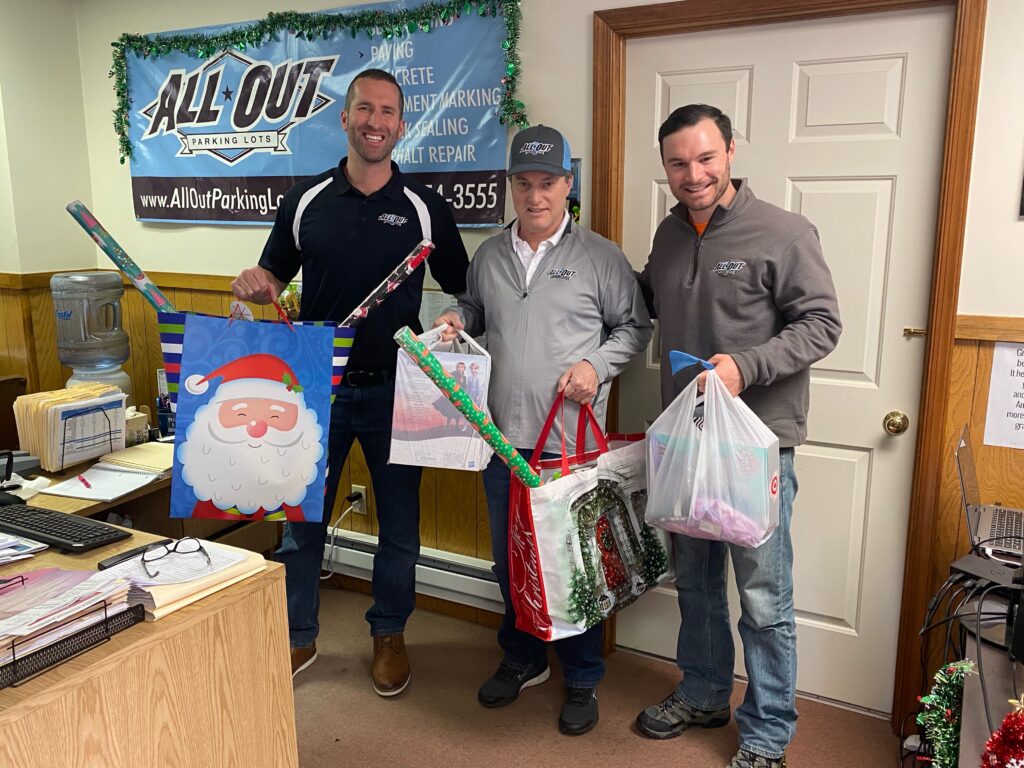 ALL OUT Parking Lots performs work on asphalt and concrete for domestic and commercial clients. The Soaring 76 company also works on paving, sealcoating and line striping for clients' parking lots in PA, NJ, DE, MD, and NY. For further information about ALL OUT, please visit AllOutParkingLots.com or contact Marco Menna directly.